Facilitating Quality Assurance at Gyan Dairy, Lucknow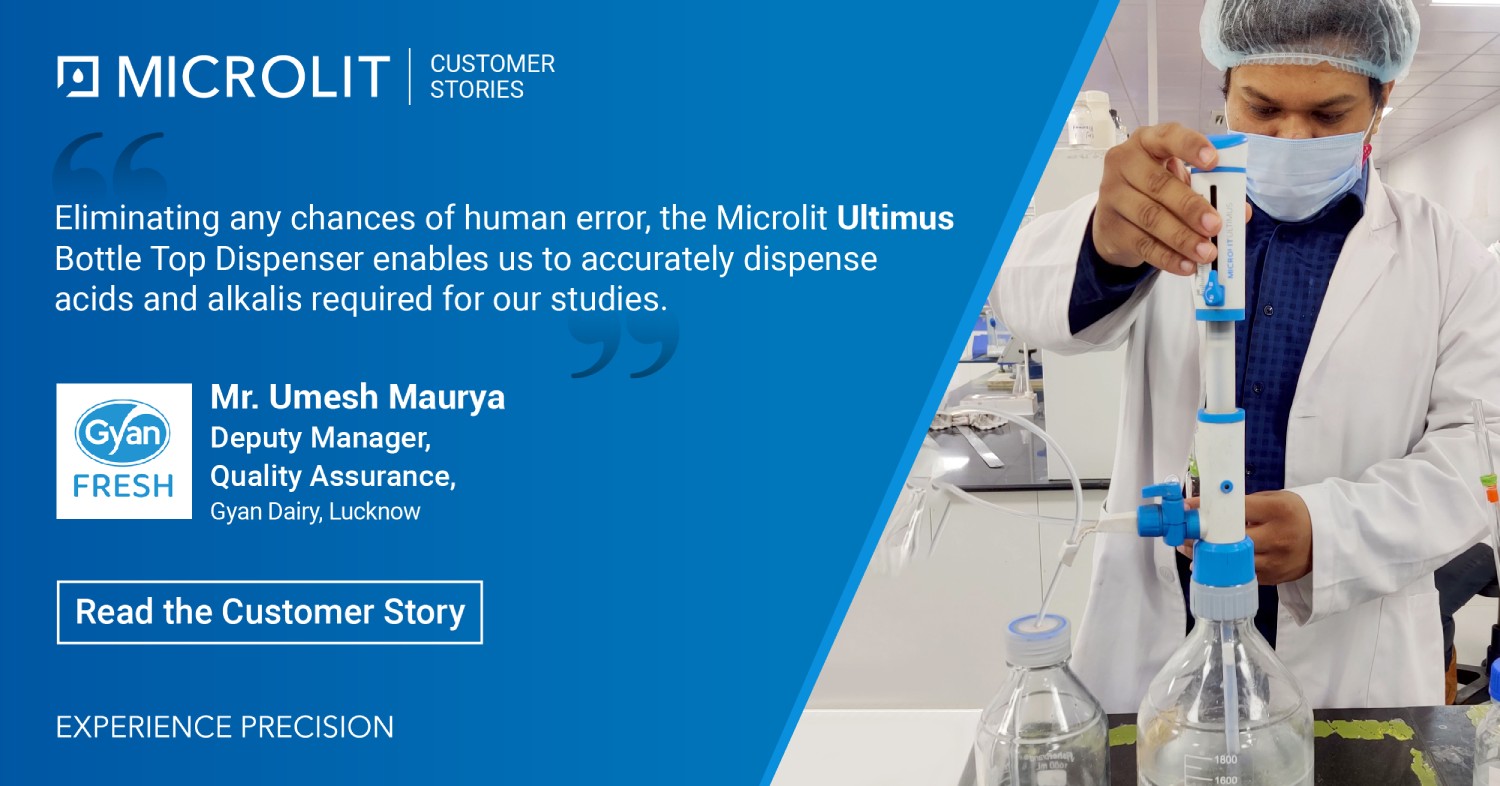 About Gyan Dairy
Established in the year 2007, Gyan Dairy is a unit of CP Milk & Foods Pvt Ltd. Under the leadership of Mr C. P. Agarwal, Gyan Dairy started as a small dairy outlet in Lucknow with two products in its portfolio – Gyan Skimmed Milk Powder and Gyan Desi Ghee. With its growing popularity and acceptance from the customers, Gyan Dairy expanded its product range and its reach in Uttar Pradesh. Today, it sells 17 products, delivering the essence of freshness and purity. With the support of 600+ employees and 100,000+ dairy farmers, Gyan Dairy is working hard towards the goal to offer Always Fresh and Always Pure Milk and Milk Products for Everyone. To maintain the quality of the products, the company stresses the use of scientific methods of production, storage and distribution.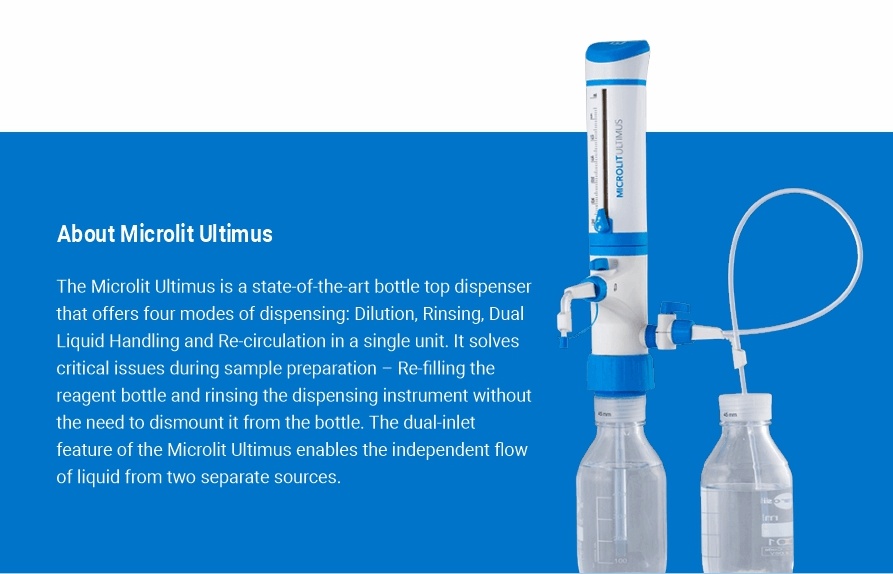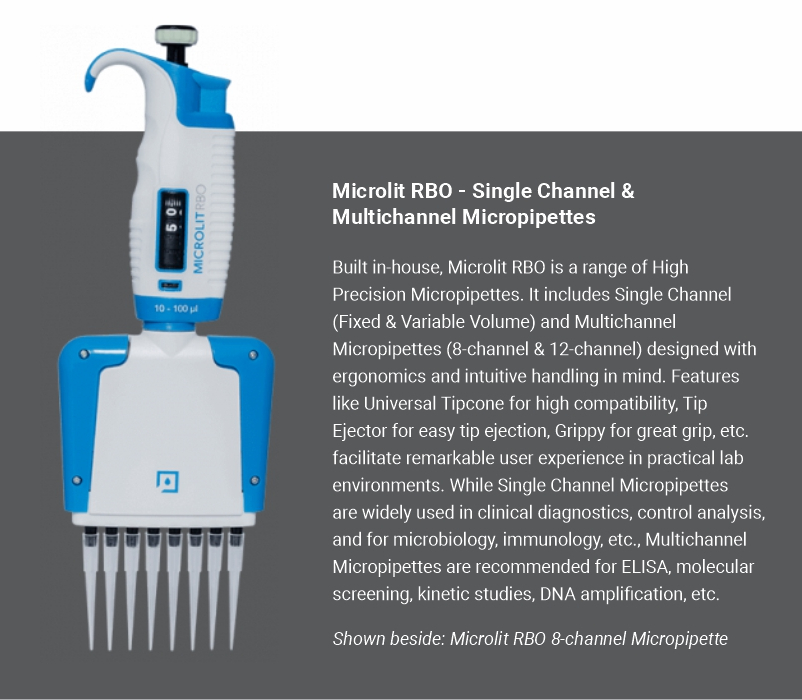 In Conversation
We had the pleasure to interview Mr Umesh Maurya, Deputy Manager, Quality Assurance, Gyan Dairy.
Team Microlit: Mr Maurya, it is our pleasure to converse with you today. We'd like to start by knowing about your role at Gyan Dairy.
Mr Maurya: Thank you! I work as the Deputy Manager in the Quality Assurance department at Gyan Dairy. Daily, I supervise the activities in the Dock Lab, Microbiology Lab and Curd Lab. I also oversee the quality standards of poly-pack milk.I keep a close eye on the maintenance of lab chemicals and instruments and ensure that every product is thoroughly checked on all quality parameters. This verified information is then shared with the concerned stakeholders.
---
Team Microlit: That's interesting! We are aware that Gyan Dairy lays special emphasis on integrating scientific methods to ensure the high quality of its products. Can you throw some light on your labs?
Mr. Maurya: Yes, sure. As I've mentioned before, the quality lab comprises four sections – Dock Lab, Curd Lab, Microbiology and Poly Pack Lab. All these labs are equipped with sophisticated instruments like RT-PCR, DNA extraction system, LAF, Bomb Calorimeter, Microscope, NMR, Spectrophotometer among others. Our modernised labs are run by highly qualified technicians, chemists and experienced professionals who ensure that every product that reaches our customers is of the highest quality.
---
Team Microlit: We see that you are very serious about the quality of the products. We'd like to know the Microlit instruments that you use in your labs and for what purpose?
Mr Maurya: We use the Microlit Ultimus Bottle Top Dispenser and Microlit RBO Micropipette. The bottle top dispenser is used for dispensing acids and alkalis while the micropipette is used for microbiological parameter analysis.
---
Team Microlit: Which instruments were you using before Microlit? And why did you change to Microlit?
Mr Maurya: Up until now we were using glass pipettes and tilt measures. The reason why we turned to Microlit instruments was that glass pipettes and tilt measures are prone to human errors. We wanted to eliminate any kind of error and the Microlit instruments have helped us achieve that.
---
Team Microlit: How have the Microlit instruments helped you uphold the standard of quality?
Mr Maurya: Microlit instruments are convenient and easy to use. Using Microlit instruments has improved our accuracy and precision. There is an increase in efficiency and our operations have become less time-consuming.
---
Team Microlit: How is your overall experience with Microlit?
Mr Maurya: We are very pleased with Microlit Ultimus Bottle Top Dispenser and Microlit RBO Micropipette. These products have high chemical compatibility and have almost eliminated our error margin which is quite important to us.
To know more about our products, write to us at info@microlit.com