Ground breaking Research Projects undertaken by 10 renowned Medical Institutes of India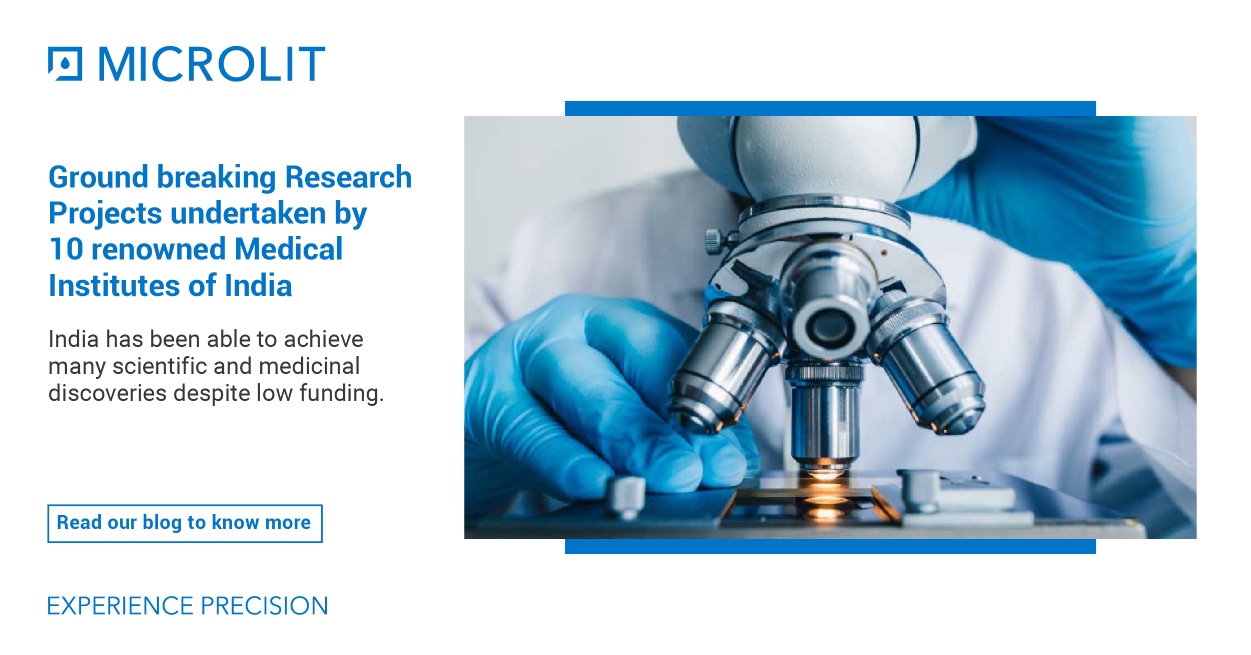 In a developing and highly populated country like India, medical professionals often find themselves short-handed, leading to difficulties in catering to medical needs of each and every individual. However, medical institutes in India have taken the responsibility of churning out qualified and well-trained professionals that can facilitate the treatment of patients with various diseases.
Medical colleges are the heart of medical research in India. In today's era, the importance of medical research cannot be overemphasized. The goal of medical research is to improve healthcare. The health-care system across the world has witnessed a major revolution with rapid strides in technological advances, especially after the pandemic. The increased longevity of the human race today has been the result of decades of medical research worldwide, resulting in improvements in diagnosis and treatment. No wonder, medical research assumes huge significance.
Some medical institutes focus on researching diseases specific to India's population, which pose bigger threats to the indigenous population and provide an environment with adequate facilities and funding to meet the research requirements. Despite lower funding than foreign countries, many Indian medical institutes meet international standards with proper healthcare staff and top-notch infrastructure. They often play a vital role in bridging the gap between international and national medical research.
This article throws some light on the 10 famous medical institutes of India and the ground breaking research projects they have undertaken in the recent years, apart from the regular educational and training responsibilities.
1. All India Institute of Medical Sciences (AIIMS), Delhi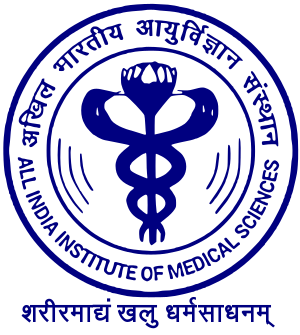 The All India Institutes of Medical Sciences (AIIMS) are a group of autonomous government public medical universities of higher education under the jurisdiction of Ministry of Health and Family Welfare, Government of India. These institutes have been declared by an Act of Parliament as 'Institute of National Importance'. AIIMS New Delhi is the forerunner institute and was established in 1956. As of January 2020, fifteen institutes are operating and eight more are expected to become operational until 2025.
AIIMS New Delhi has been churning out high throughput data for the COVID-19 pandemic. In 2021, they published interesting data, supported by autopsies conducted on patients who died of COVID-19. They found out that the liver might be the primary target organ of the virus. They have worked extensively on all aspects of COVID-19, including long COVID and post-COVID complications such as mucormycosis. The culprit behind the deadly second wave, the Delta and Alpha strains, was also identified as a result of the study conducted by AIIMS and the Institute of Genomics and Integrative Biology (IGIB), Delhi.
2. Post Graduate Institute of Medical Education and Research (PGIMER), Chandigarh
Postgraduate Institute of Medical Education and Research (PGIMER) is a medical university in Chandigarh and an 'Institute of National Importance' or INI. It is ranked 2nd among medical universities in India in 2021 by the National Institutional Ranking Framework. It has educational, medical research and training facilities for its students including all specialties, super specialties and sub specialties. It is the leading tertiary care hospital of the region and caters to patients from all over Punjab, J&K, Himachal Pradesh, Uttarakhand and Haryana.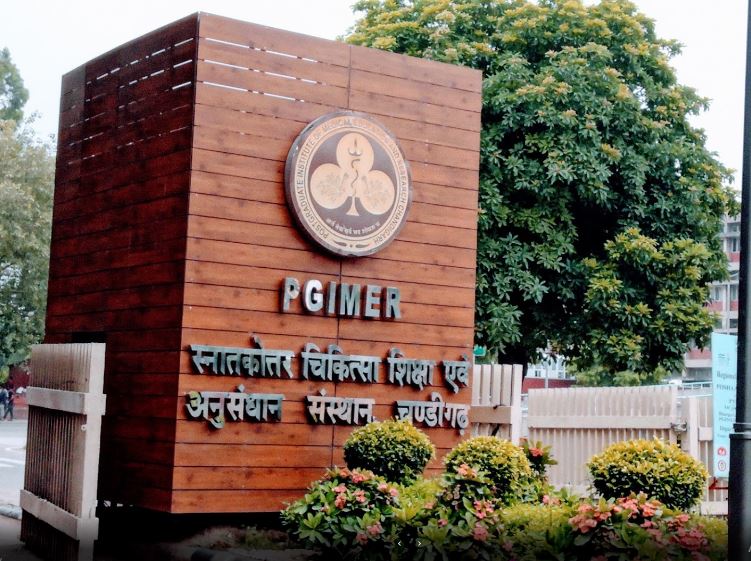 PGIMER has contributed to significant data generation on children's susceptibility to COVID-19. Their recent sero-survey identified that 70% of children had already developed antibodies to the virus. They have been leading discoveries in paediatric neurosurgery, exemplified by their development of an endoscopic classification of Dandy-Walker syndrome in children below 5 years. This discovery paves the way for minimally invasive surgeries in children suffering from hydrocephalus and other complications associated with the cerebellum.
3. Christian Medical College (CMC), Vellore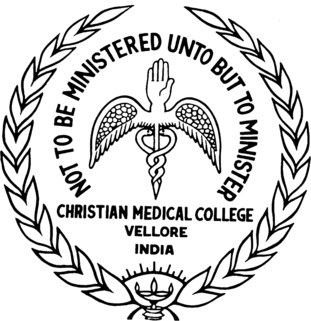 Christian Medical College, Vellore, is a Christian community-run private medical hospital, school and research institute. It was founded in 1900 by an American missionary, Dr Ida S. Scudder. This college has many milestone achievements to its credit, which include performing the first reconstructive surgery for leprosy in the world and implementation of the first Indian College of Nursing.
CMC is one of the earliest institutes in India that successfully reprogrammed stem cells from mice to function and behave like human embryonic stem cells. This breakthrough allows for a detailed study of many hereditary diseases using non-human origin stem cells. This may also contribute to eliminating the need for human embryonic stem cells, which have been a cause of controversy due to their retrieval process.
Sanjay Gandhi Post Graduate Institute of Medical Sciences (SGPGIMS), Lucknow

Sanjay Gandhi Postgraduate Institute of Medical Sciences (SGPGIMS) is a medical Institute under State Legislature Act located in Lucknow, Uttar Pradesh. It was established in 1983 and is named after Sanjay Gandhi. It has tertiary medical care, super-specialty teaching, research and training.
SGPGIMS has been in the news most recently as 13 of its doctors became a part of the top 2% of medical research scientists worldwide. In 2020, the scientists of SGPGIMS developed the fastest COVID testing kits with a first-of-its-kind rapid RNA based technique. This test takes less than 30 minutes and has high specificity and sensitivity.
5. Indian Institute of Science (IISc), Bengaluru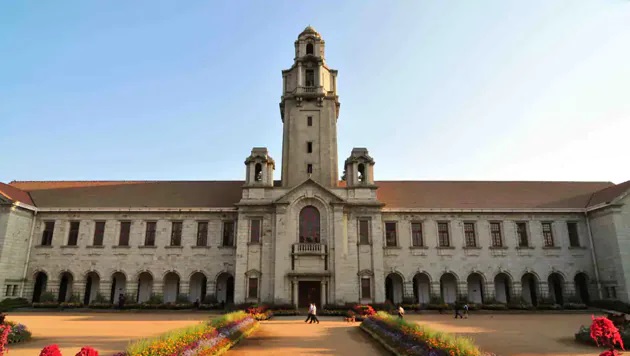 Indian Institute of Science (IISc) is a public research university for higher education and research in science, engineering, management, and design. The institute was established in 1909 with active support from Jamsetji Tata and thus is also locally known as the "Tata Institute". It is ranked among the most prestigious academic institutions in India and has the highest citations per faculty among all the universities in the world.
The most recent breakthrough by IISc scientists elucidates the development of memory deficits in the early stages of Alzheimer's disease. They founded that early breakdown of a protein called fibrillar actin or F-actin leads to disruption in the communication of nerve cells, leading to memory deficits. This discovery can be very helpful in developing specific diagnostic tests for Alzheimer's in the future.
6. National Institute of Mental Health & Neuro Sciences (NIMHANS), Bangalore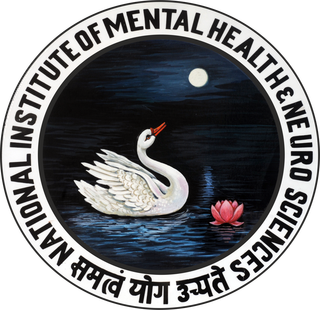 NIMHANS is the pinnacle for neuroscience and mental health education in the country. In the current National Institutional Ranking Framework, NIMHANS was ranked the 4th best medical institute in India. It is an Institute of National Importance operates autonomously under the Ministry of Health and Family Welfare.
NIMHANS scientists, in collaboration with IISc, founded a key gene that causes microcephaly, a disorder that is demarcated by a decrease in the brain size than normal and mental retardation. Until now, only four genes were known to cause this hereditary disorder. The new gene is particularly significant for India, as 1 in 50,000 births in India end up with microcephaly.
7. Amrita Institute of Medical Sciences, Kochi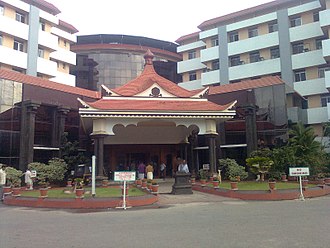 Amrita Institute of Medical Sciences (AIMS) is a medical school and super-specialty quaternary care health center in Kochi, India. It is one of the largest medical facilities in the country. AIMS was ranked the fifth-best medical college in India by the Ministry of Human Resource Development in their annual NIRF rankings. It was inspired by Mata Amritanandamayi and inaugurated on 17 May 1998 by the then Prime Minister, Atal Bihari Vajpayee.
Amrita has been awarded numerous times for its research in India. Most recently, it conducted a breakthrough robotic surgery providing a minimally invasive approach for gastrointestinal areas. Previously, their scientists discovered a novel way of killing cancer cells using a fully biodegradable and non-toxic radio frequency agent, which aims to avoid collateral damage created during cancer treatments like radiation or chemotherapy.
8.Jawaharlal Institute of Postgraduate Medical Education and Research (JIPMER), Pondicherry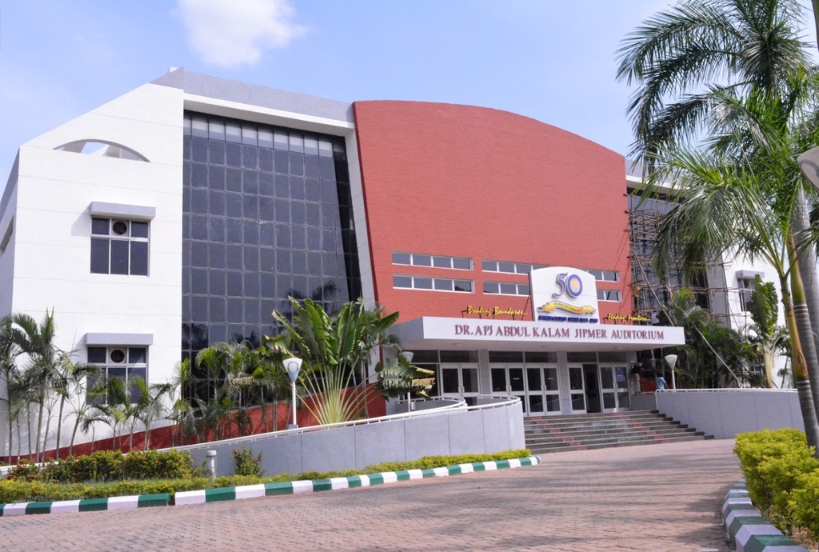 JIPMER is a tertiary care referral hospital. It is under the direct administrative control of the Ministry of Health and Family Welfare – Government of India with autonomy and an Institute of National Importance (INI). JIPMER is partnering with other institutions, including Harvard School of Public Health, to exchange faculty, educational tools, research and data on public health.
JIPMER has conducted ground breaking research in the areas of H. influenzae type b (Hib) vaccine and efficacy trials for over 40 years. Its most notable research is the development of oral rehydration solution (ORS) known as Pedialyte, which later evolved as the standard care for treating diarrheal dehydration.
9. King Edward Memorial Hospital and Seth Gordhandas Sunderdas Medical College (KEM Hospital), Mumbai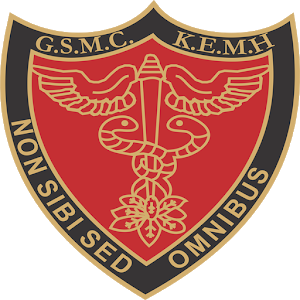 King Edward (VII) Memorial Hospital and Seth Gordhandas Sunderdas Medical College, Mumbai, is a medical institute as well as a tertiary healthcare center. It was founded in 1926 and it is affiliated with Maharashtra University of Health Sciences (MUHS), Nashik. Funded mainly by the Municipal Corporation of Greater Mumbai, this institution renders virtually free of cost service to the underprivileged sections of the society.
KEM has been working in innovative surgical areas and most recently developed a technique for the treatment of basilar invagination, which is the migration of the second cervical vertebrae, potentially compressing the brain stem. This technique, called the atlantoaxial facetal distraction and craniovertebral realignment, will be replacing the standard technique of surgery through the mouth, decreasing the recovery period significantly.
10.Translational Health Science and Technology Institute (THSTI), Faridabad
Translational Health Science and Technology Institute (THSTI) is an autonomous institute of the Department of Biotechnology of Ministry of Science and Technology, Government of India. It was set up in 2009 at Gurgaon and is now located in NCR Biotech Science Cluster, Faridabad.

Scientists at THSTI, in collaboration with AIIMS, jointly developed highly rapid and sensitive tests for the diagnosis of tuberculosis in the lungs and surrounding membranes. This is a significant discovery for India, which is highly plagued with TB. This test is highly sensitive and is rapid as they use an Electrochemical Sensor (ECS) and Aptamer Linked Immobilized Sorbent Assay (ALISA) for identification of the bacterial membrane protein from sputum samples.
Apart from these prominent 10 medical institutes, many other institutes especially those under the Indian Council of Medical Research (ICMR) umbrella have been carrying out highly sophisticated research in the areas of biology, drug discovery, epidemiology, fertility, etc. India has been able to achieve many scientific and medicinal discoveries despite low funding and is on its surge upwards with the help of such institutes. It is important for institutes that are involved in medical research to recognize the need for fostering collaborative ties between clinicians, scientists and biomedical experts. While all leading institutes and universities in the world have developed a strong link between basic and clinical sciences, unfortunately the same cannot be said of most institutes in India. However, we are bridging the gap and are proud of the achievements of the exemplary medical research done till date.