Clean Energy, State of Science in India and More Discussions with Amey Wadawale, Technical Officer, BARC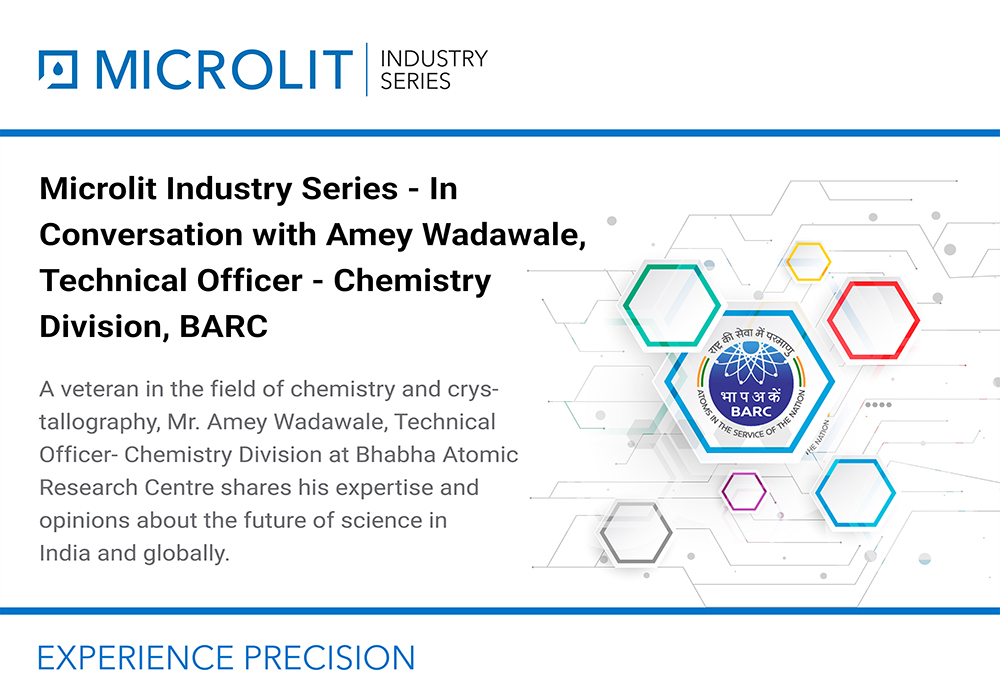 Team Microlit: The pace of R&D in the field of chemistry has picked up speed in the last few years due to the new technologies which are coming in. What according to you has been a particularly noteworthy development?
Amey Wadawale: The new applications of Graphene which are being discovered are quite interesting. Even though the research has been happening for a long time, the recent use cases of graphene in the areas of protective coating, photovoltaic technology etc. are promising.
---
Team Microlit: Speaking of photovoltaic technology, have there been any new developments in the field? And what do you think is going to be the next big thing in the fields of chemistry and crystallography?
Amey Wadawale: There is a lot of potential in making photovoltaic systems more efficient. Material chemistry has a good scope. Beyond this, I would say that the next big thing in these areas could come from medical chemistry or maybe green chemistry.
---
Team Microlit: Can you elaborate a bit more about green chemistry? 
Amey Wadawale: Green chemistry revolves around production and usage of sustainable materials. For example biosynthesis of fuels from natural substances like sugarcane waste, extract from plants etc. Catalysis of certain natural substances can be used as biofuels.
---
Team Microlit: Both photovoltaic technology and biofuels fall in the purview of Clean Energy. How far is India from reducing dependency on fossil fuels?
Amey Wadawale: India is trying to reduce the dependency on fossil fuels, there are plans to set up more windmills and solar panels wherever there is a feasibility. Moreover there is research happening in the field of hydro fuels as well. This involves splitting of water molecules into Hydrogen and Oxygen, and using the two elements individually to generate power.
---
Team Microlit: That sounds promising, what are the challenges in making this shift happen soon?
Amey Wadawale: Production of clean energy isn't going to be very challenging, a lot of ways already exist to do so. Storage of energy is going to be an issue. At present elements like Lithium, Nickel etc. are used extensively in batteries, but there are very limited reserves of these substances available on Earth. We need to work on alternatives. Disposal of waste materials is another big issue in this area.
---
Team Microlit: Do you feel the researchers and scientists in India have enough resources to address such issues and compete with the scientific innovation happening globally?
Amey Wadawale: Modern scientific research requires advanced equipment. Right now there is a dependency on other countries like the US, France etc. to procure such equipment, which comes at a high cost. This dependency needs to reduce. India needs to start developing its own technology to make it available more easily to its scientists.
The process of imparting scientific education is also flawed at every stage. An integrated application-based approach is required in teaching science, and that's missing. More people need to take up science out of genuine interest instead of going for it for monetary reasons.
To understand how you can increase the success rate of experiments in your organisation, write to us at info@microlit.com