About RBTC Blood Bank, NBMCH, West Bengal
RBTC Blood Bank, North Bengal Medical College & Hospital (NBMCH), West Bengal is affiliated with the National Blood Transfusion Council (NBTC) – India's apex body for matters pertaining to the operations of blood centres. The institute it serves – NBMCH – is the Largest Healthcare Facility in the North Bengal region of West Bengal, established in 1968 as the region's First Medical College. In addition to providing tuition to MBBS students, it houses the North Bengal Dental College and the College of Nursing on the same campus. NBMCH also offers different paramedical courses run by the West Bengal Medical Council.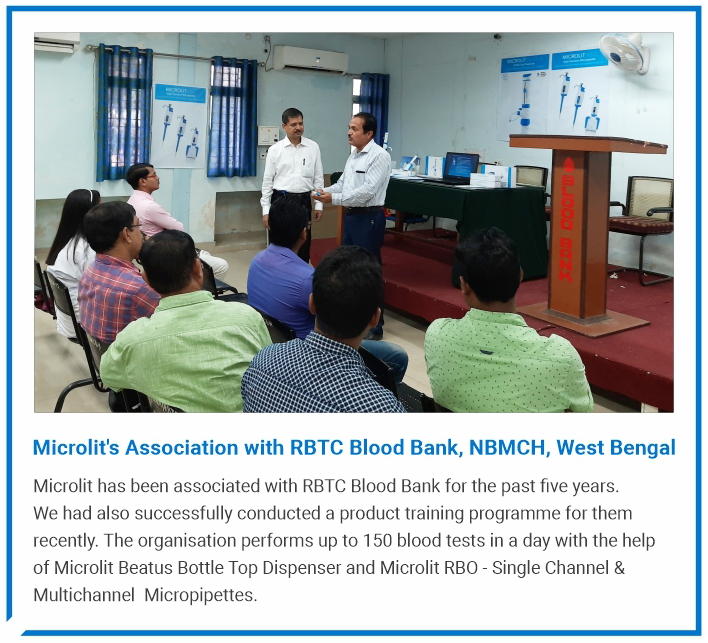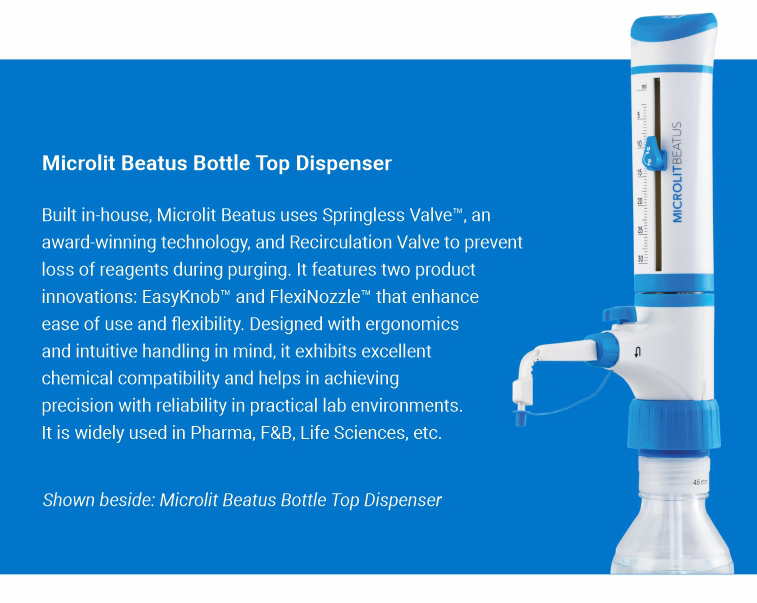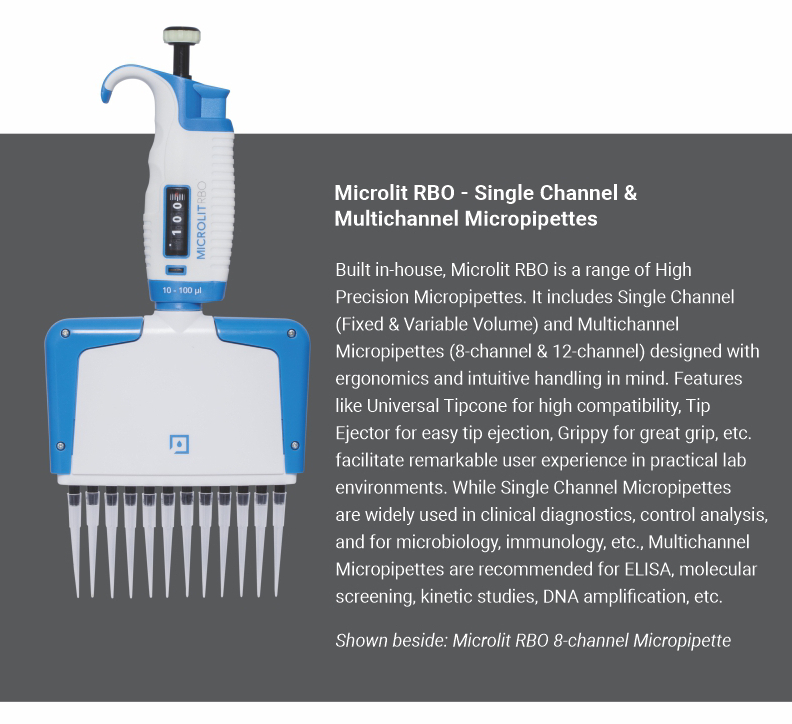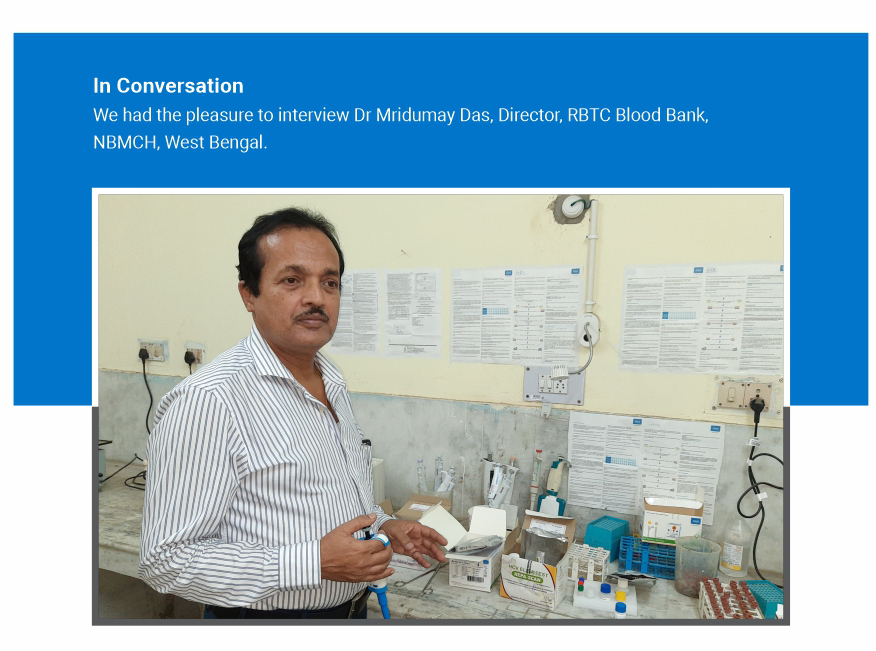 Team Microlit: Dr Das, it's our pleasure to converse with you today. Please tell us about the Microlit products that you are currently using.
Dr Das: Thanks a lot. We use Microlit RBO Single Channel & Multichannel Micropipettes and Beatus Bottle Top Dispenser.
---
Team Microlit: What kind of tests do you perform with them and in what frequency?
Dr Das: Well, naturally for conducting a variety of blood tests which roughly includes Blood Grouping, Cross Match, ELISA, HIV, HCV, HBsAg, Antibody Screening, etc. For ELISA, we particularly use Microlit RBO Multichannel Micropipettes. As for the frequency, I think we easily conduct up to 150 blood tests in a day.
---
Team Microlit: Wow! That's impressive. Tell us Dr Das, which of our products is the most useful in your scenario?
Dr Das: While all of them are quite good, in our context Microlit RBO Single Channel Micropipette is the most useful product. We are currently using more than 15 of them.
---
Team Microlit: How would you describe your overall experience with Microlit?
Dr Das: It has been very positive. The products are good. I'm especially happy with the support your company offers to its customers. If I may say so, 100/100 marks to your after-sales service! (smiling)
---
Team Microlit: Would you recommend our equipment to other institutes and researchers looking for quality lab instruments?