Microlit products have simplified KDDL's daily procedures to provide good finishing to the watches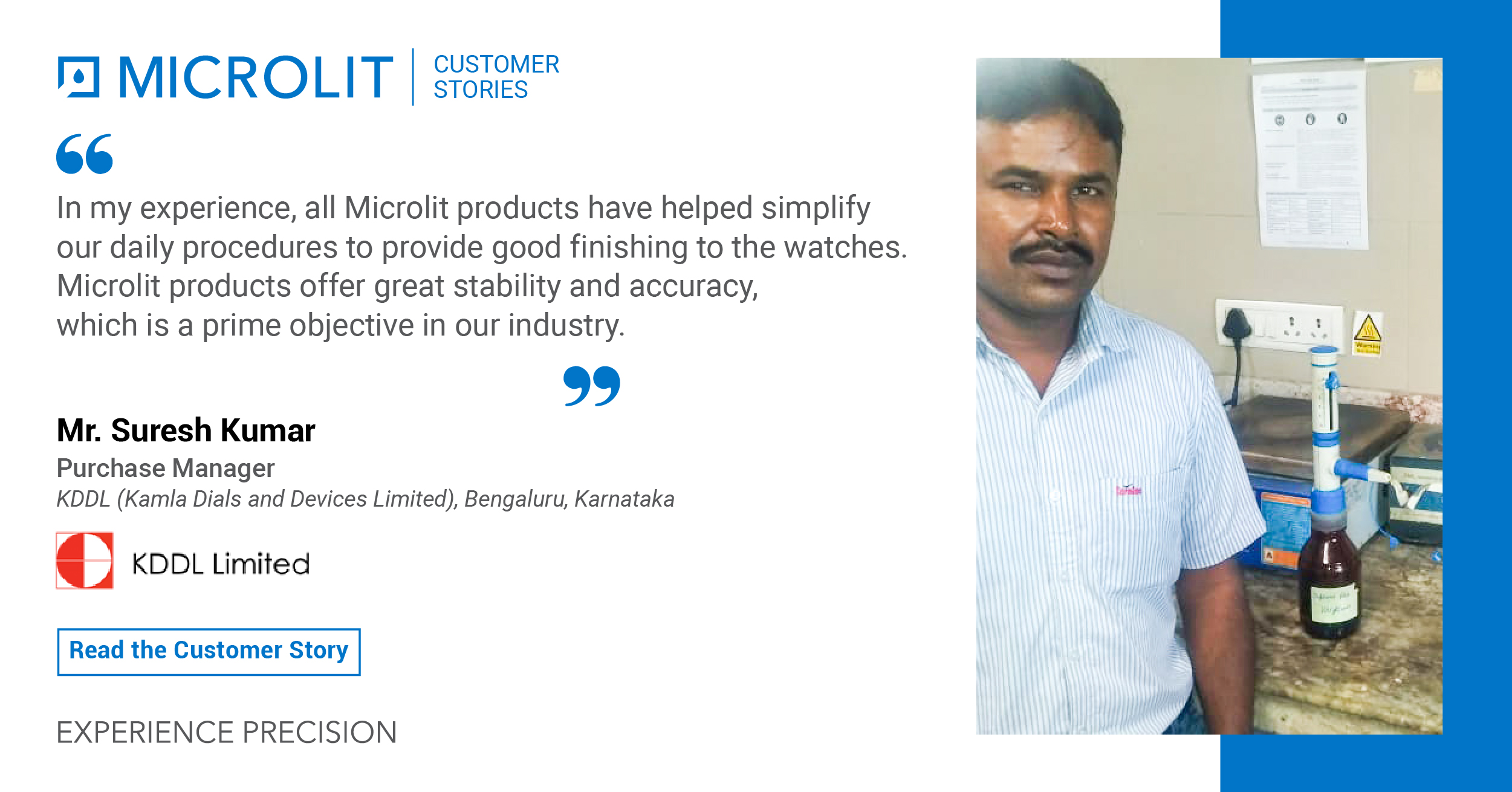 Established in 1981, KDDL formerly known as Kamla Dials and Devices Limited is one of India's leading manufacturing company of watch components. The company conducts its operations with maximum precision to manufacture high-quality watch and other accessories. We had the pleasure of having a one-on-one conversation with Suresh Kumar, the Purchase Manager at KDDL, Bangalore. We talked to him about his role and responsibilities at KDDL, the various Microlit products KDDL used on regular basis and his overall experience with these products. Read on to understand Mr Suresh's views as well as the measures that can be taken to improve Microlit products.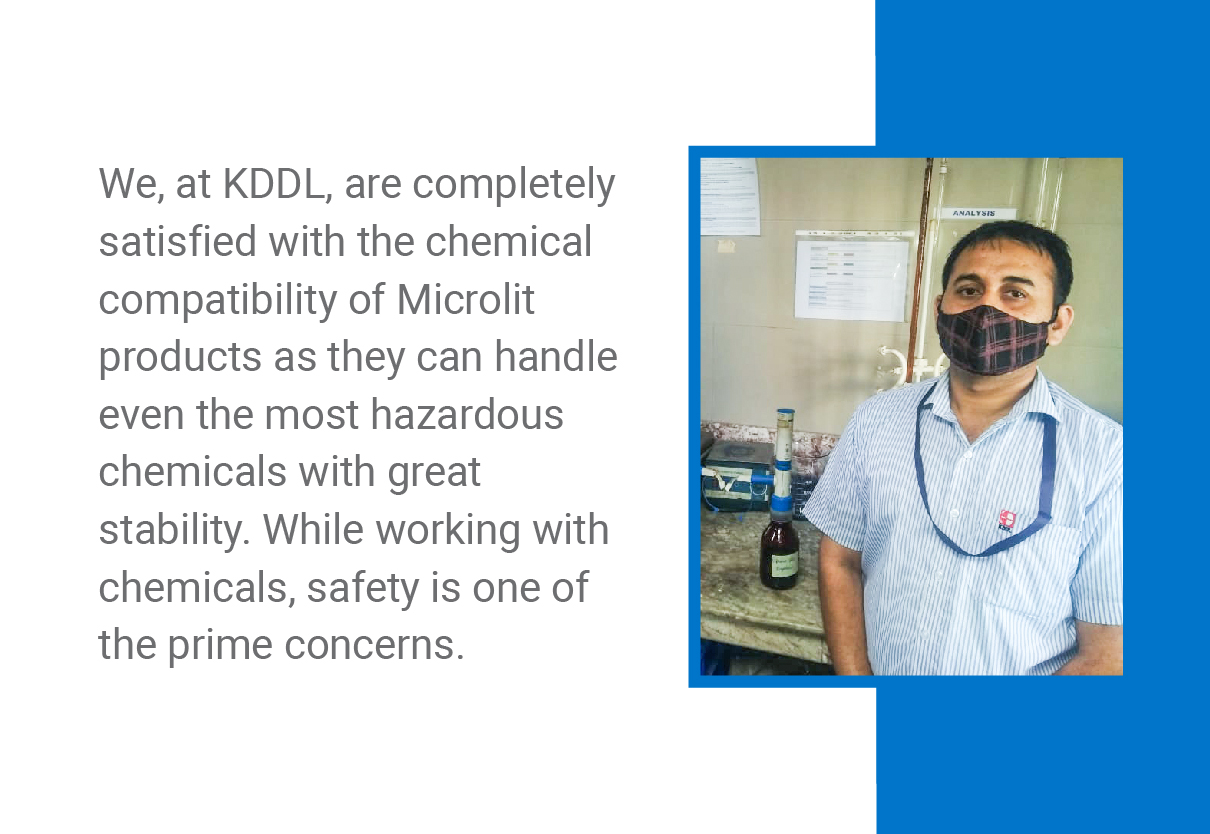 ---
What is your role at KDDL Bangalore?
As KDDL's purchase manager, I am primarily concerned with the company's purchases, which range from spending on raw materials, customs clearance, and finance-related clearance to buying laboratory equipment. As a trusted market leader, KDDL's product quality is greatly affected by the manufacturing tools used. Hence, we are always looking for precision-engineered tools that guarantee accuracy.
---
Tell us more about KDDL's laboratory, the instruments used, the experiments conducted, and the procedures involved.
We use instruments such as conical flasks, beakers, hydrometers, pH meters, and TDS meters in our production process. At KDDL, our prime objective is the 'finishing of the product', for which we conduct several experiments and run different quality checks.
---
KDDL uses Microlit products in its laboratory. Is there any particular purpose or chemical with which they are being used?
Microlit was recommended to me by one of my colleagues as the company has successfully managed to maintain high standards in the industry. We use Microlit products for water dispensing with excellent precision and accuracy. Earlier, we only used water dispensing instruments. Following this, we started using Micropipettes, E-Burette and other instruments. Till date, I can say all our Microlit products are performing exceptionally well.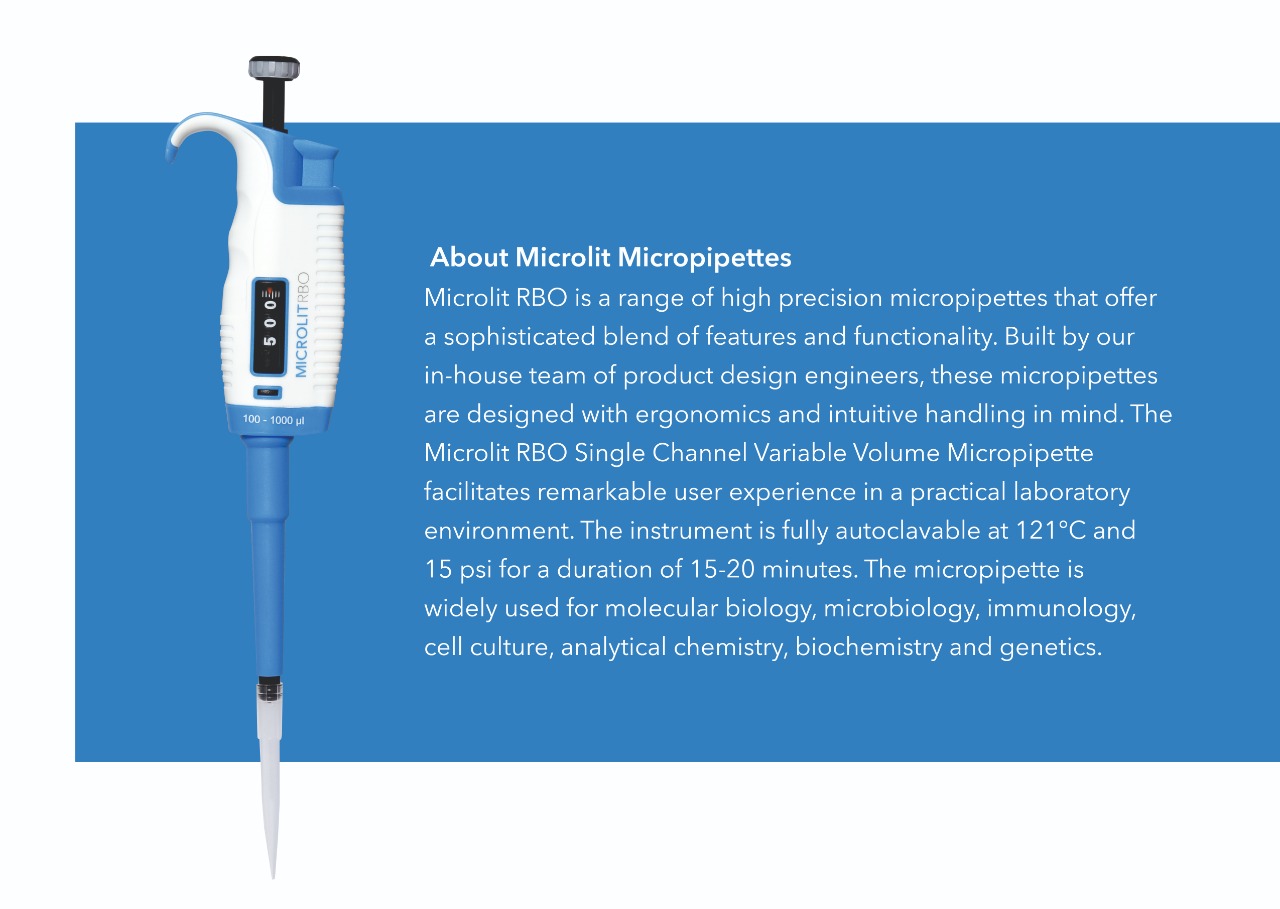 Our main motto of Quality check is the aesthetics, which is the finishing of our products. Hence, we are equipped with a separate electroplating department. Presently, we use around 20-30 chemicals for only plating purposes and to meet our finishing quality standards. Each and every solution requires accurate composition and transfer, for which we use liquid-handling instruments that offer maximum precision. Some of frequently used chemicals are nickel, rhodium, nitric acid, boric acid, sodium silicate and many others. We use Bottle top dispensers and micropipettes to accurately dispenser solutions generally upto 1 mL and 2 mL for composition purposes.
---
Tell us about the methods or instruments used for chemicals in the lab prior to the use of Scitus bottle-top dispensers.
Previously at KDDL, we used lab instruments from local manufacturers. While they were good-quality products, we prefer Microlit products for our finishing work as they are compatible with many chemicals, especially dangerous and hazardous chemicals. Hence, Microlit products are convenient and easy to use.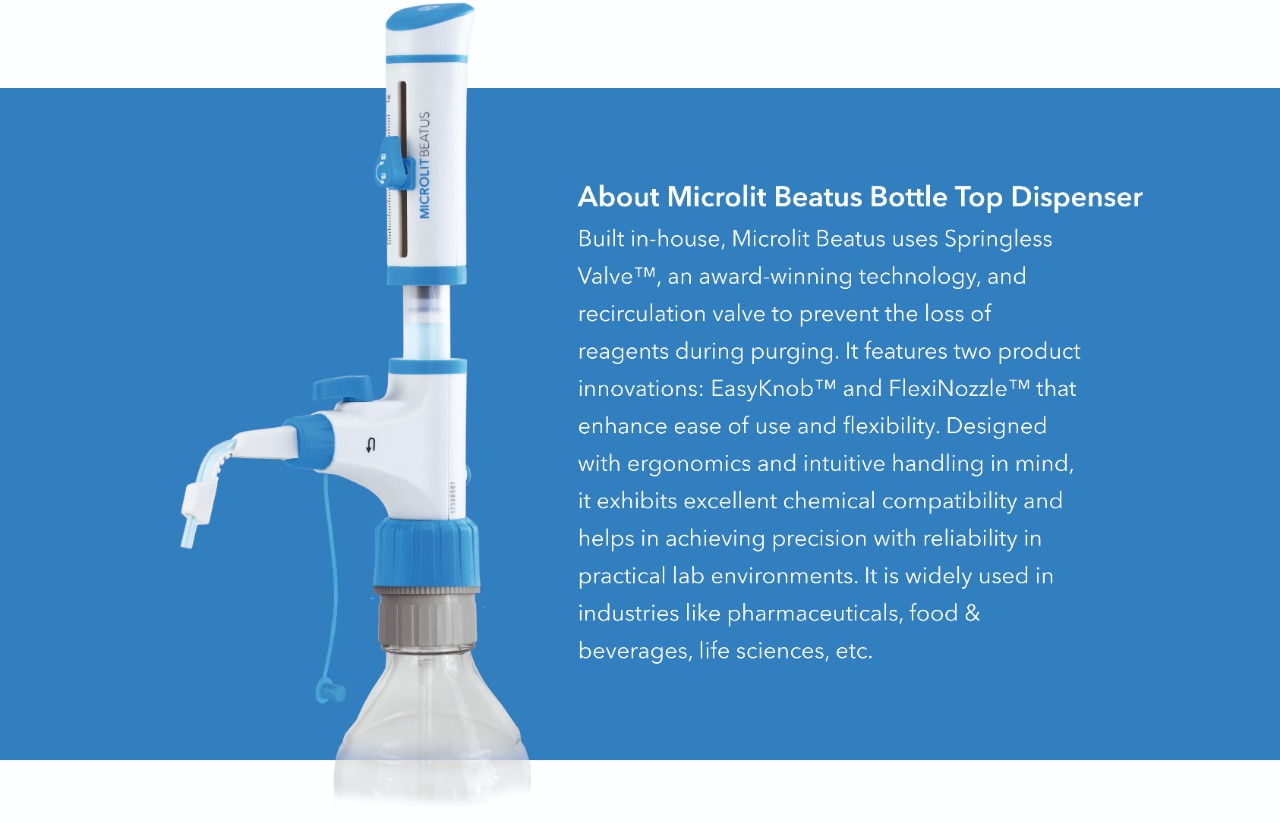 ---
How have Microlit products helped in simplifying routine/recurring procedures?
All Microlit products are designed with care to achieve maximum precision. In my experience, all products have helped simplify our daily procedures to provide good finishing to the watches. Microlit products offer great stability and accuracy, which is a prime objective in our industry.
---
How would you rate Microlit products on a scale of 1 to 5?
Accuracy and precision: 5/5
I believe the products at Microlit do not have any issues or errors regarding accuracy or precision. Additionally, the service offered by the company is on-point. We are connected to Sales Manager, Mr Ankur, who helped us make purchases from Microlit. He is truly a gem of a person who replies professionally and meets all demands on time.
Convenience/ease of use: 5/5
Microlit products are easy to use. To date, we have not encountered any hurdles while using these products.
Safety: 5/5
While working with chemicals, safety is one of the prime concerns. The products offered by Microlit are designed to operate with maximum safety. We use products such as micropipettes and bottle top dispensers, so we feel extra safe and secure.
Chemical compatibility: 5/5
We are completely satisfied with the chemical compatibility of Microlit products as they can handle even the most hazardous chemicals with great stability.
Pricing: 5/5
The pricing of Microlit products is very good. We are 100% satisfied with all the products on the basis of pricing and quality.
---
Tell us about your overall experience with Microlit products
I am quite satisfied with all the Microlit products and purchases I have made. Mr Ankur, who is our point of contact at Microlit, is extremely good at his job and suggests various new products that could be useful for KDDL. He also provides fair pricing, which gives us a good idea of what our next step should be.
Overall, we are extremely satisfied with the service and products offered by Microlit. I am really thankful to the Microlit team, who are engaged in manufacturing products that help us conduct our tasks with utmost ease and precision.
Microlit would like to thank Mr Suresh for investing his precious time with us and answering our questions. We promise to continue developing great innovative products to help you conduct lab operations seamlessly.