Nurturing R&D at IIT Bombay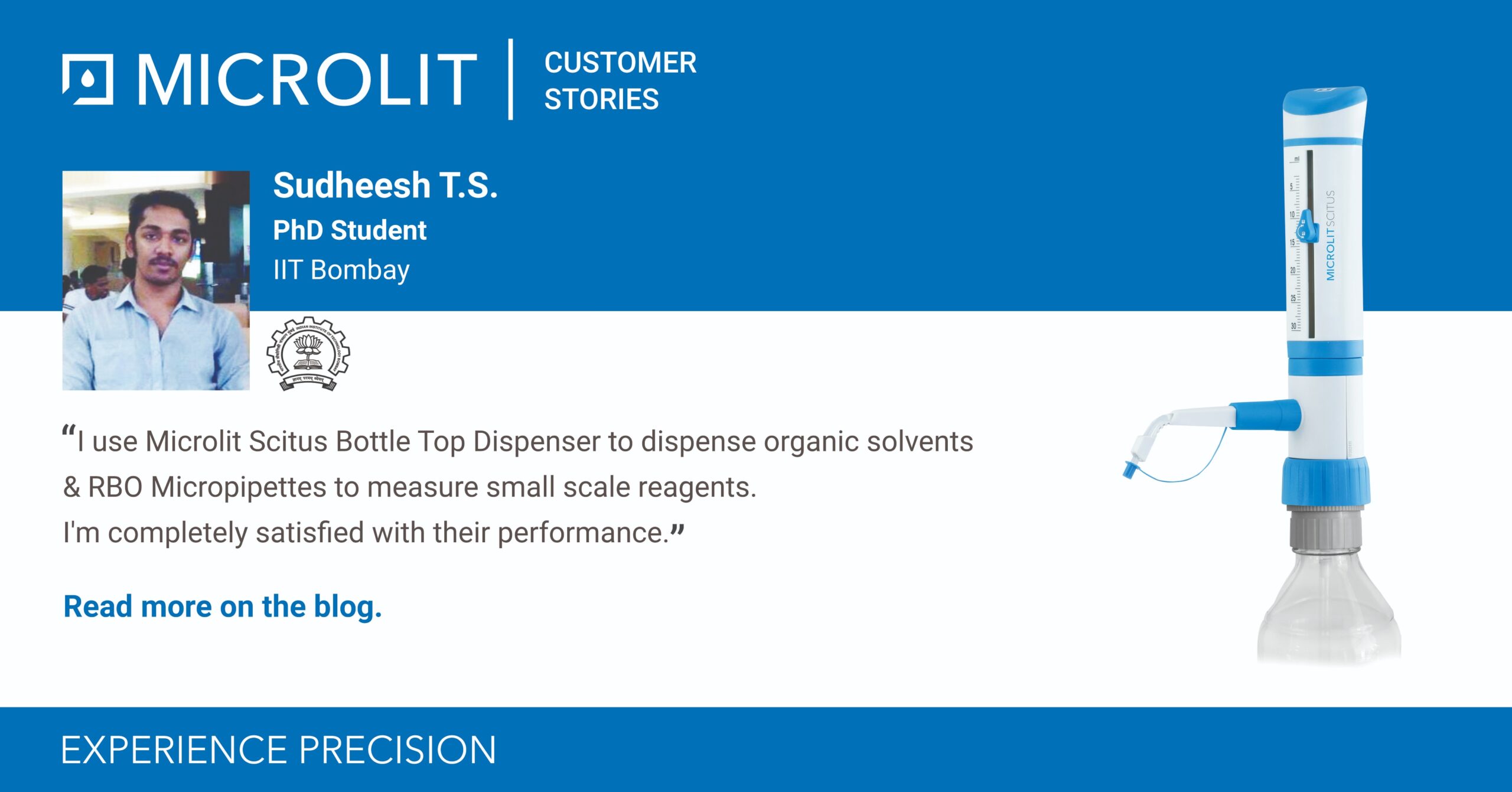 Founded in 1958, IIT Bombay is an internationally recognised institute in the field of engineering education and research. An outstanding faculty drive its research and academic programmes; the graduating students, too, are of an outstanding calibre. IIT Bombay has grown from strength to strength to emerge as one of the top technical universities in the world.
With a remarkable faculty coaching brilliant students, IIT Bombay is recognised across the globe for its contributions.
In IIT Bombay, there are 16 departments and all of them have a dedicated focus towards research work.
IITB Research Park Foundation acts as a facilitator, bringing together IIT Bombay and the industry to improve and scale-up R&D focused collaboration.
A total of 19 research centres are present in the institute including the Biomedical Engineering and Technology (Incubation) Centre.
Research Partners for over Two Decades
Microlit and IIT Bombay have been associated since 2009. The institute is currently using 25 of our products in its laboratories. Our products like Bottle Top Dispensers and Micropipettes are primarily being used by scientists and researchers in IIT Bombay's Chemistry Department, BSBE (Biosciences and Bioengineering) Department and CESE (Centre for Environmental Science and Engineering) Department.
The Microlit Micropipettes are ergonomically designed with intuitive handling in mind and facilitate remarkable user experience. These high precision micropipettes are a sophisticated blend of features and functionality.
As for the Microlit Bottle Top Dispensers, the material with which they are made has high chemical compatibility including strong reagents like Nitric Acid, Hydrofluoric Acid.
In Conversation
In our conversation with Mr Sudheesh T.S., we explored the benefits of using Microlit Micropipettes and Microlit Bottle Top Dispensers to carry out his PhD studies.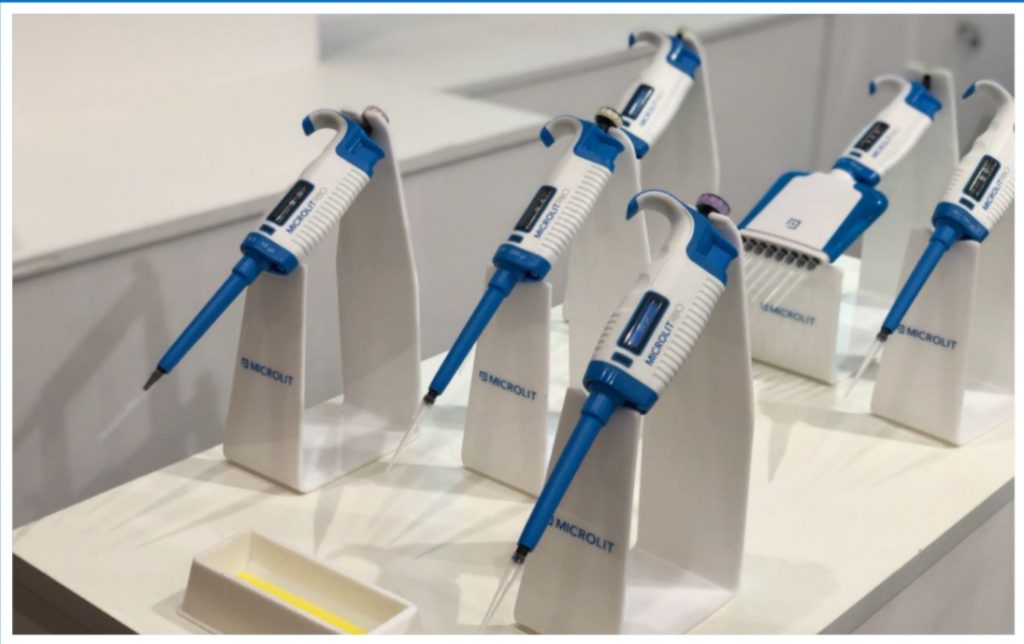 Team Microlit: Mr Sudheesh, it's a pleasure to converse with you today. Let us start with a short introduction about you and know more about your role at IIT Bombay.
Mr Sudheesh: Thank you so much. So, I'm currently pursuing my PhD in the field of Chemistry at IIT Bombay, under the supervision of Prof. INN Namboothiri.
---
Team Microlit: Which project(s) are you working on currently?
Mr Sudheesh: The project that I'm involved in at the moment is in the area of organic synthesis. More specifically, it's focused on the synthesis of small organic molecules with potent biological activity.
---
Team Microlit: It is public knowledge that IIT Bombay stresses a lot on research & development. What kind of research do you majorly focus on?
Mr Sudheesh: Yes, that's right. IIT Bombay is well-renowned for its acute emphasis on research & development. The major focus of my current research is on the development of simple & convenient methodologies for the synthesis of carbo and heterocycles which may possess various biological activities.
As for the industries, we cater to Biotechnology universities and research institutes as well as a number of pharmaceutical companies.
---
Team Microlit: How long have you been associated with Microlit? Which Microlit products do you use?
Mr Sudheesh: I've been working with Microlit products for the past 3 years. I mainly use the Micropipettes and the Bottle Top Dispensers from your product range.
---
Team Microlit: How often do you use Microlit products? Can you tell us more about the kind of chemicals you handle using the products?
Mr Sudheesh: I commonly use the Micropipette to measure small scale reagents. I particularly like working with it because it helps me measure the reagents accurately.
---
Team Microlit: What processes do you carry out with the Micropipette and the Bottle Top Dispenser?
Mr Sudheesh: We use the Micropipette to measure the solvents on the microlitre scale. And, the Bottle Top Dispenser is used for dispensing organic solvents.
---
Team Microlit: How has your overall experience been with the Microlit instruments? Any features that stand out for you?
Mr Sudheesh: My experience with the Microlit products has been very good, and I am completely satisfied with their performance.