Significance of various Liquid Handling Instruments in Wine Industry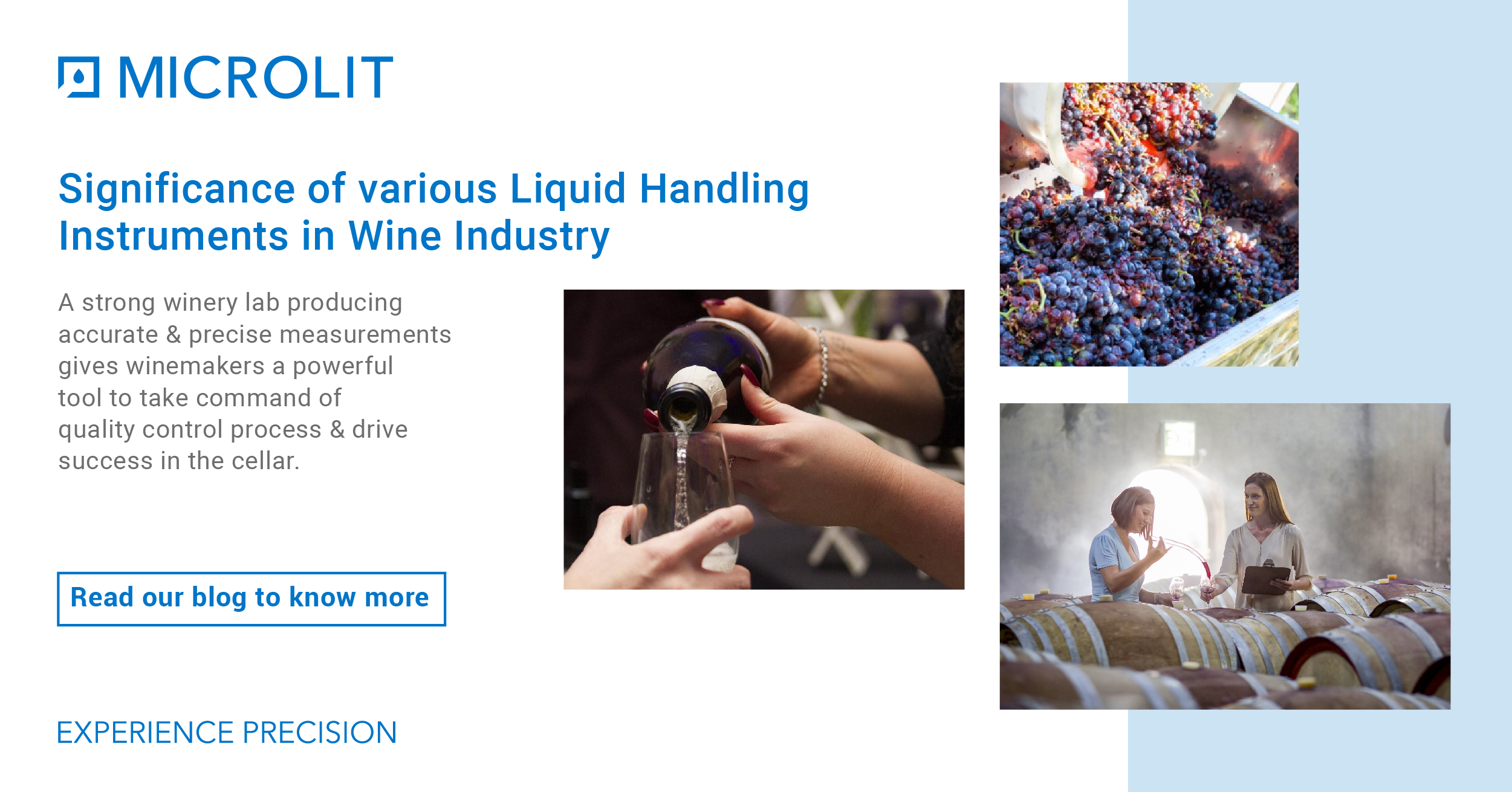 Overview of Wine Industry and its Importance
The global wine industry successfully generates annual revenue of $29 billion and is standing at the point of inflection. The wine industry is connected to images of bucolic landscapes and slow life; however, it is emerging as a significant business sector that is growing at a fast pace. The wine market is projected to register a CAGR of 4.28% during the forecast period, 2021- 2026.
COVID-19 made a major impact on the wine industry due to the forced closure of on-trade wineries in various countries such as the United States, United Kingdom, India and others to control the impact of the pandemic. However, the current environment may provide an opportunity for the wine industry to recapture lost consumer attention. The total wine volumes are up year-over-year as more people purchase wine to enjoy with meals at home, majorly in European and North American countries. Moving forward, the wine market is likely to be driven by the increasing demand for wine due to its health benefits and premiumization of wine products, coupled with innovation in flavor and more advanced distribution networks, globally.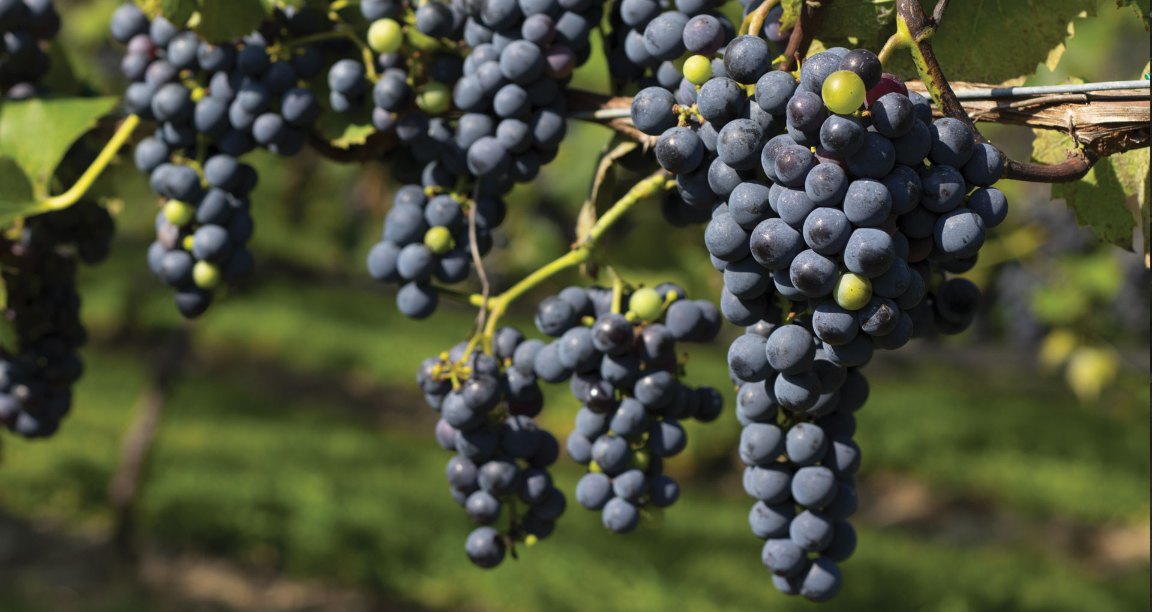 Surge in Wine Consumption in Asia-Pacific and South American Regions
The most established wine market of the world is in Europe, where per person, 33 litres of wine is consumed every year, followed by Australia with 23.9 litres, 9.9 litres for the United States and China with 3.5 litres.
Asia-Pacific is leading in the demand for wine, with China dominating the market in the region, giving tough competition to France and Italy. Australia is second in the consumption of wine in Asia-Pacific, followed by Japan. India is the fastest-growing country in terms of wine consumption and registered a growth rate of approximately 7%. The Philippines, South Korea, Vietnam and Hong Kong are the other potential wine-consuming markets in Asia-Pacific. Brazil and Argentina are other key countries, reflecting the future growth prospects in the wine market.
An Introduction to Winery Lab
The wine lab is a critical part of the production process that is beyond a winemaker's sense of taste and smell. The lab is the primary source of quality control in the winemaking operation. Lab results are the feedback mechanism to drive decision making in the cellar. A strong lab producing accurate and precise measurements gives winemakers a powerful tool to take command of their quality control process and drive success in the cellar.
Winemaking is a long process that includes distinct, comprehensive stages as mentioned below:
• Preharvest
• Harvest
• Primary fragmentation
• End of primary fragmentation
• Malolactic fragmentation
• Aging
• Bottling preparation
• Bottling day
• Post-bottle QC
Even the freshest of Beaujolais Nouveau wines generally has a 2-3 month inventory cycle to produce bottled wine. Some specialty wines can spend a decade or more in the production process before becoming a finished product for consumers. Clearly defining the stages of the winemaking process allows one to clarify the key parameters that are to be tracked as the wine moves from fruit to finished beverage in the bottle. Marrying these stages to your lab testing streamlines the lab analysis process.
Usage of most-commonly-used Liquid Handling Instruments in Winemaking Industry
• Micropipettes
Wine producers and flavour chemists predominantly use micropipettes for dosing flavouring molecules while making wine. Pipettes are used for dosing molecules into the wine in the final concentrations, ranging from parts-per-trillion to parts-per-thousand. The pipettes make the liquid handling procedure much easier and faster. Micropipettes guarantee accuracy compared to glass syringes used commonly in the past. They are used to add solutions to the wines, bench trials and measure liquid content with precision.
• Bottle Top Dispensers
A bottle top dispenser is a popular lab instrument used in the wine industry. It can be used to measure liquids from several containers, which otherwise becomes an impractical task. The heart of the bottle top dispenser is a piston that creates the required vacuum in the barrel to be able to aspirate and dispense liquids precisely.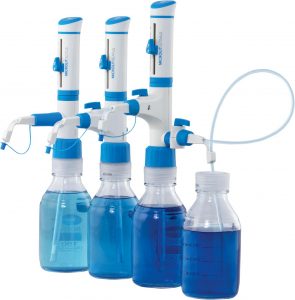 The below types of Bottle Top Dispenser are used in making wine:
1. Bottle Top Dispensers for acids, bases and solvents
2. Bottle Top Dispenser with floating piston
3. Bottle Top Dispenser with wiping seal piston
• E-burette
Winegrowers perform titration using E-Burette while producing wines. During the fragmentation process, titration helps in the quality check of the entire batch. It is majorly used during final quality control.
Standard Tests Conducted While Preparing Wine (Using various Liquid Handling Instruments)
There are multiple tests that the wine goes through before reaching the final stage. Here are the examples of tests conducted for preparing/checking various components while preparing wine. Let's have a look: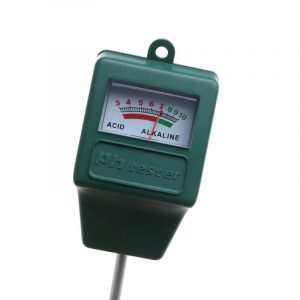 • pH of the wine
The pH of the wine is the most crucial aspect as it can affect the final product in terms of colour, taste, oxidation, stability and several other factors. Generally, the optimum wine pH level ranges from 2.9 to 4.0. In case the values are higher or lower than the normal range, necessary steps need to be taken. The wine pH can be measured using a pH meter and electrode.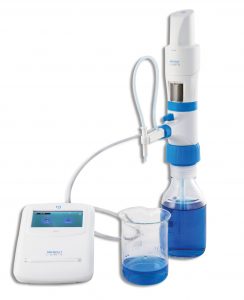 • Titratable Acidity
The Titratable Acidity test is conducted to determine the pH and titratable acidity in juices, wine and other beverages. The Titratable Acidity is conducted using pH electrode, E-Burette and meter equipment.
• Yeast Assimilable Nitrogen (YAN)
The YAN is another crucial test to measure the formula number in wines or fruit juices. This test helps analyze the content of nitrogen compounds in wine and amino acids. A mini titrator is used for measuring the Yeast Assimilable Nitrogen.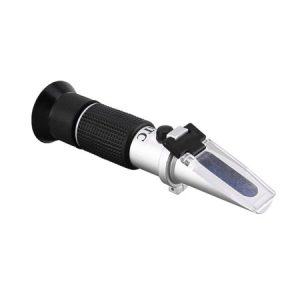 • Brix
This test essentially measures the amount of solid matter in a liquid sample. This is especially important with fruits that will be used to make alcohol because a Brix test gives a good idea of the potential alcohol content. The simplest way to Brix test is to use an optical refractometer, which is portable, easy to use, and gives a quick reading. A few drops of juice are placed on a prism and a Brix measurement is obtained.
• Sulfur Dioxide
It is an important test that measures the sulfur dioxide (SO2) levels in wine and juices. An automatic mini titrator and ORP meter are designed for testing sulfur dioxide (SO2) in wine, juice and must.
• Volatile acidity
Volatile acidity is a test that measures the low molecular weight of fatty acids in the wine. It can be identified through the odour of vinegar. The Wine Titrator is perfect for winemakers who need accurate results, ease of use and the ability to expand the system as their analytical needs grow.
• Residual sugar
The sweetness in the wine is called residual sugar. The test measures the residual sugar in grams per liter (g/L) using a Wine Titrator.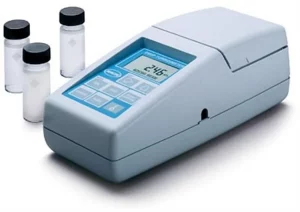 • Turbidity (for heat stability and general clarity)
The Portable Turbidity and Bentonite Check Meter ensures protein stability before bottling for great quality wine. This instrument guarantees accurate results, minimizes colour interference and assures long-term stability.
• Electrical conductivity (for cold stability)
The electrical conductivity test is conducted using Multiparameter EC/TDC/Salinity Meter to determine that K+ ions are dissolving into solution.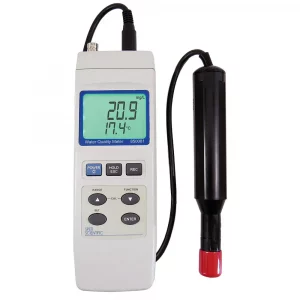 • Dissolved oxygen
During the bottling process, the oxygen in the wine dissolves on its own. This test measures the overall oxygen levels. Portable dissolved oxygen (DO) meter designed to provide laboratory precision and accuracy under harsh environmental and industrial conditions.
This list is by no means exhaustive. There are many other tests wineries may be interested in running for analysis. There are tests on this list that many wineries mayn't run. In general, these will be the most common testing needs for standard production operations of red, white and rosé table wines.
Building your Wine Lab Testing Map
Now that we've defined the stages of winemaking and laid out details of the common wine tests, let's map the two and build a lab testing strategy. Testing often goes hand-in-hand with winery size. Small wineries often have limited capital resources while larger wineries may venture outside of normal production parameters in their testing. They may expand into specialized testing. Understanding the processes and their stages should help to define testing needs and establish a successful wine lab. For instance, a 5,000-case winery will have little need for an auto titrator with a large sampling tray. Meanwhile, a 500,000 plus case production operation is likely to bottleneck lab operations with a bank of manual burettes running TA analysis.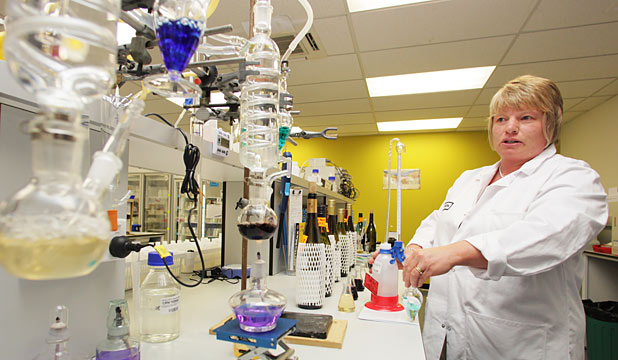 Wine Analysis In-House v/s Outside
Now that we've mapped lab testing protocols and procedures to winemaking, one should decide the lab equipment which best suits lab testing needs. Not every test is practical to run for every winery, particularly as some may be cost luxuries given the equipment investments involved. The first question to ask is whether it is more feasible to run a test in-house versus sending samples to a commercial lab for analysis. Wineries need to weigh the cost per sample and the factor of time along with production volume. Testing a large commercial white wine for cold stability on a bench scale in the lab can potentially save the company large sums of money in supplies and labour if the lab determines the wine is already stable and doesn't need treatment. For instance, larger wineries may choose to have testing options readily available to their lab. Common tests run frequently, such as SO2 analysis, are always cost savings to the winery if conducted in-house.