Everything you need to know about Rapid Test Kits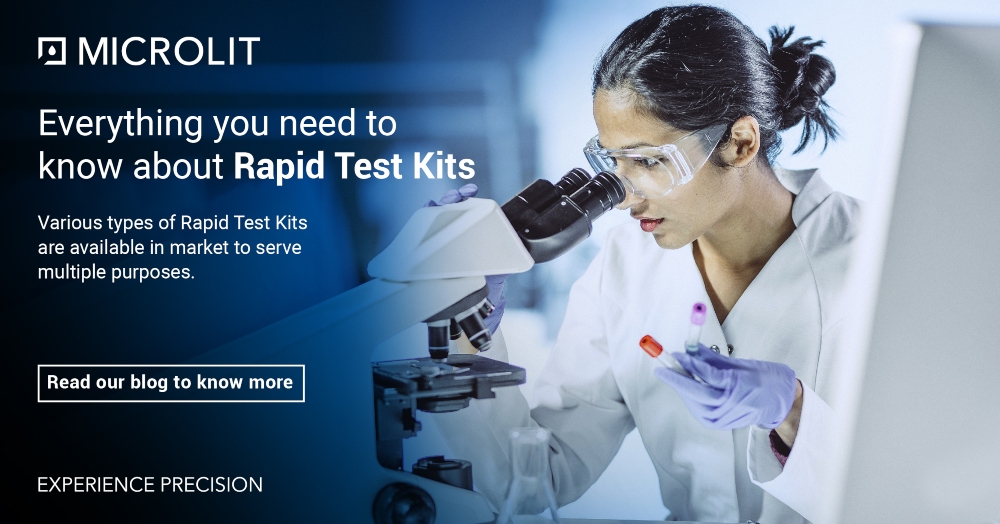 What are Rapid Testing Kits?
They are used for a preliminary screening test and are useful in resource-limited settings. These kits help detect and monitor the underlying diseases in living organisms and measure the concentration percentage in non-living edibles, such as beverages, water and dairy products. Rapid test kits have proven their worth and saves money and time.
Various Types Of Rapid Test Kits Available In The Market
There are various types of Rapid Test kits available in the market to serve multiple purposes on the go.
Below mentioned are some of them :
Allergy test kits
Food safety test kits
Urine reagent test kits
Drug abuse test kits
Infectious disease test kits
Plant pathogen test strips
Cardiac markers test kits
Fertility test kits
Tumor marker test kits
Microbiology Testing Kits
Examples of Rapid Test Kits Available In The Market
Some of the most common examples of Rapid Test Kits are as below :
SARS Cov-2 Rapid Test Kit
Semi quantitative detection of SARS CoV 2 RNA in human oropharyngeal and nasopharyngeal swab specimen and aids in confirmation of COVID-19. The test detects the RdRp gene of the virus and is recommended as a follow on test for confirmation of positive results with other gene targets of the virus.
Milk antibiotics test kit
A rapid assay in dipstick format is used for detecting the contamination of milk samples by Betalactams and Tetracyclines molecules. The test can be used in-situ for daily controls or in laboratories for the analysis of series of milk samples. This test does not require any sample processing, cleaning or extraction.
Allergen Protein Rapid Tests
Today's food products often require complex processing, which can alter the nature of allergenic proteins in food. Hence, conducting allergen testing is vital. These tests are designed to overcome challenges by detecting both processed and unprocessed proteins for more predictable as well as accurate results. Tests can be conducted for Almond, Cashew, Coconut, Egg, Fish, Gluten, Hazel, Milk, Peanut, Pecan, Pistachio, Soy, Walnut, etc.
HCV EIA Rapid Test Kit
The HCV Ab test is used for initial screening for Hepatitis C. The test is performed by enzyme immunoassays (EIAs), which detect the presence of Hepatitis C antibodies in serum. The result of the test is reported as positive or negative.
Veterinary Rapid Assay Tests
Veterinary Rapid Diagnostic tests provide a positive or negative results to assist in the diagnosis of a variety of health disorders in dogs, cats, and cows. The test is based on a lateral flow immunochromatographic assay. The test device has a testing window. It has an invisible T (test) zone and C (control) zone. When a sample is applied into the specimen well on the device, the liquid will flow laterally along the surface of the test strip. If there is enough antigen/antibody in the sample, a visible T band will appear. The C band should always appear after a sample is applied, indicating a valid result.
Syphilis Rapid Test Kits
This test qualitatively detects for the presence of antibodies IgG and IgM toTreponema Pallidum (TP) in (whole blood), serum, or plasma samples to aid in the diagnosis of Syphilis.
Introducing Microlit Lilpet and Lilpet Pro
Lilpet and Lilpet Pro successfully replaces the traditional dropper or capillary tube used in diagnostic test kits for sampling by providing higher accuracy, precision & ease of working. Due to their small size and lightweight body, they easily become part of any Rapid Diagnostic Test Kit.
What is Lilpet ?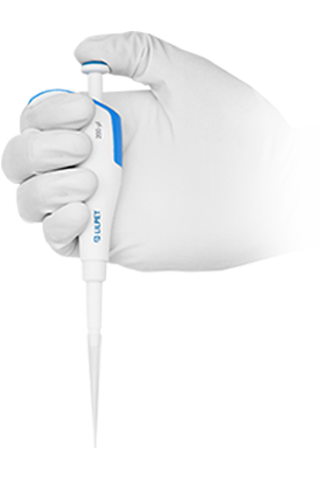 Microlit Lilpet is a miniature fixed volume micropipette. Lilpets are used extensively for diagnostic purposes in rapid test kits and efficiently help in performing sensitive operations in laboratories or environments due to their mobile nature.
Lilpets are calibrated in a NABL accredited laboratory according to ISO 17025 standards.
What is Lilpet Pro ?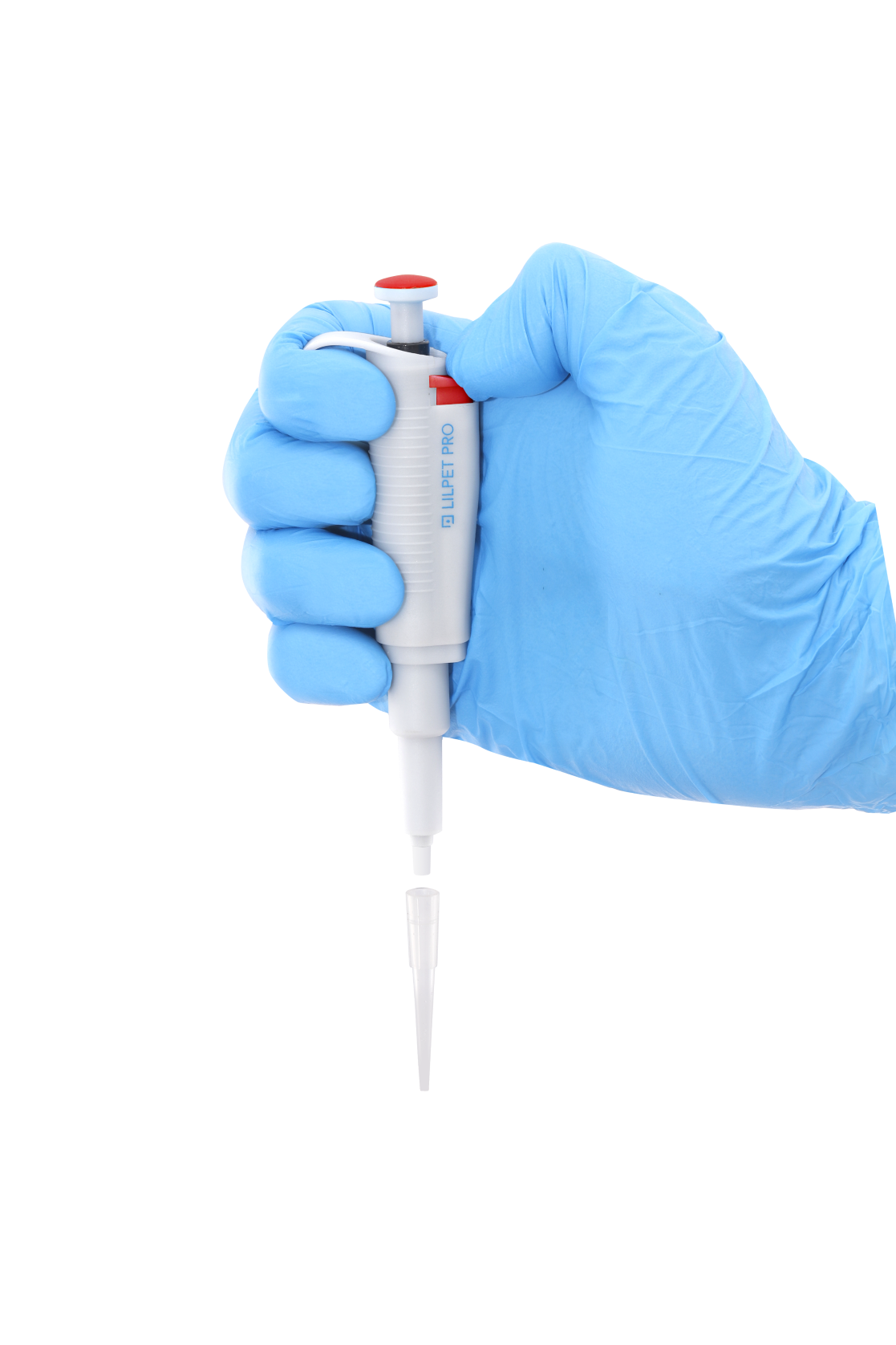 Microlit's Lilpet Pro is world's first miniature pipette that comes with a tip ejector. The two-step plunger operation of Lilpet Pro ensures last drop dispensing to achieve the prescribed accuracy and coefficient of variation as per ISO standards.
This instrument is ideal for performing sensitive applications such as working with blood samples or harsh chemicals as it facilitates safe ejection without the use of hands. The ergonomic and intuitive design promotes high precision and adequate reliability in actual laboratories.
Specifications of Lilpet and Lilpet Pro
Microlit Lilpet and Lilpet Pro has an optimum length of 130 mm, making it perfect for mobile testing applications.
It has a universal tip cone which enables fitment with all the standard tips.
Lilpet and Lilpet Pro are available in different capacities ranging from 5 µl to 1000 µl.
Both Lilpet and Lilpet Pro are available as a customizable OEM product.
Conclusion
Over the years, Microlit has designed and produced award-winning laboratory instruments which eliminate the chances of human error and ensure accurate, reliable results. To know more, visit our website or send us an email at info@microlit.com